THE CALDER CUP IS COMING TO
PIZZERIA AT THE POINT
FRIDAY AUGUST 19TH FROM 4PM TO 10PM.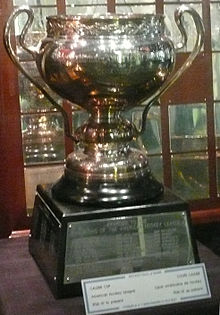 "THE CALDER CUP IS THE TROPHY AWARDED ANNUALLY TO THE CHAMPIONS OF THE AMERICAN HOCKEY LEAGUE.  IT IS THE SECOND OLDEST ACTIVELY AWARDED PROFESSIONAL ICE HOCKEY PLAYOFF TROPHY AFTER THE NHL'S STANLEY CUP." (WIKIPEDIA)
CONGRATULATIONS TO THE LAKE ERIE MONSTERS FOR WINNING THE AMERICAN HOCKEY LEAGUE CHAMPIONSHIP AND BEING AWARDED THE CALDER CUP!